Alice Pack with Butt Pack
Military Rucksack Large Alice Pack Army Backpack with Frame and Alice Butt Pack
Alice Pack with Butt Pack
Attention: Picture All rights Reserved. DO NOT use the pictures of OUR product for any commercial purpose.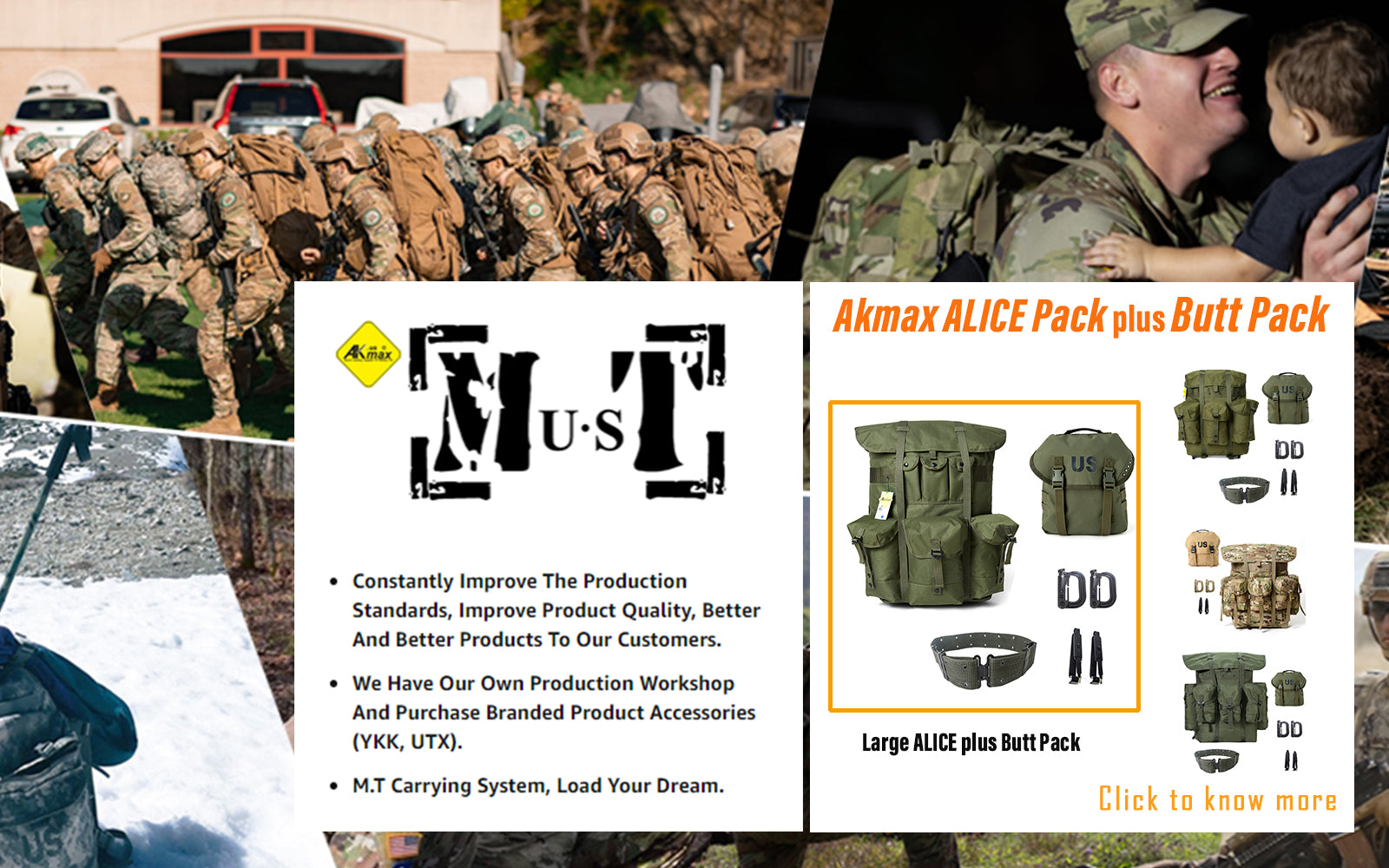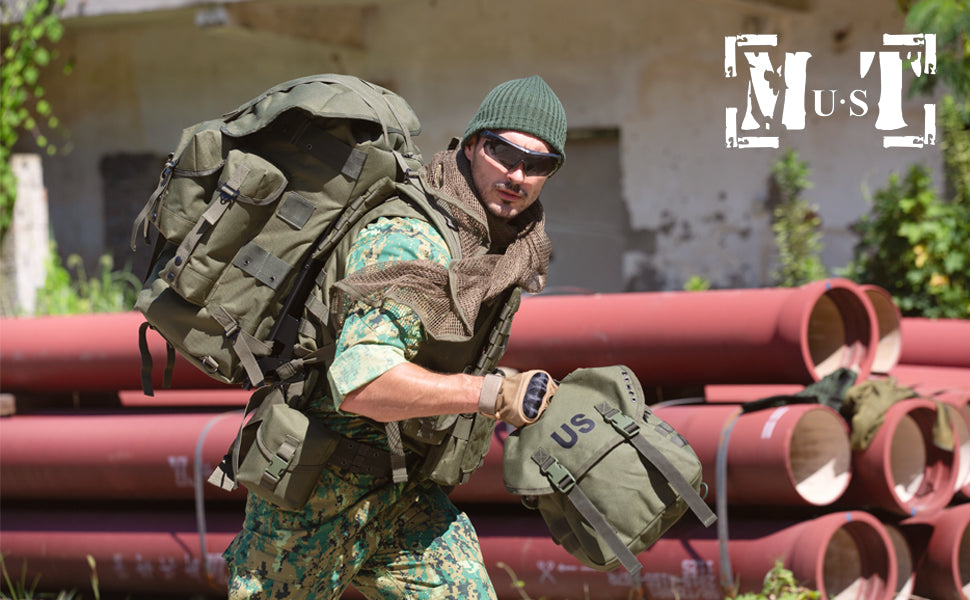 *Improved quick release

*Classic U.S Army Issue/LC2
*1000D Nylon fabric&waterproof
*Anti-slip&padded&easily adjustable shoulder straps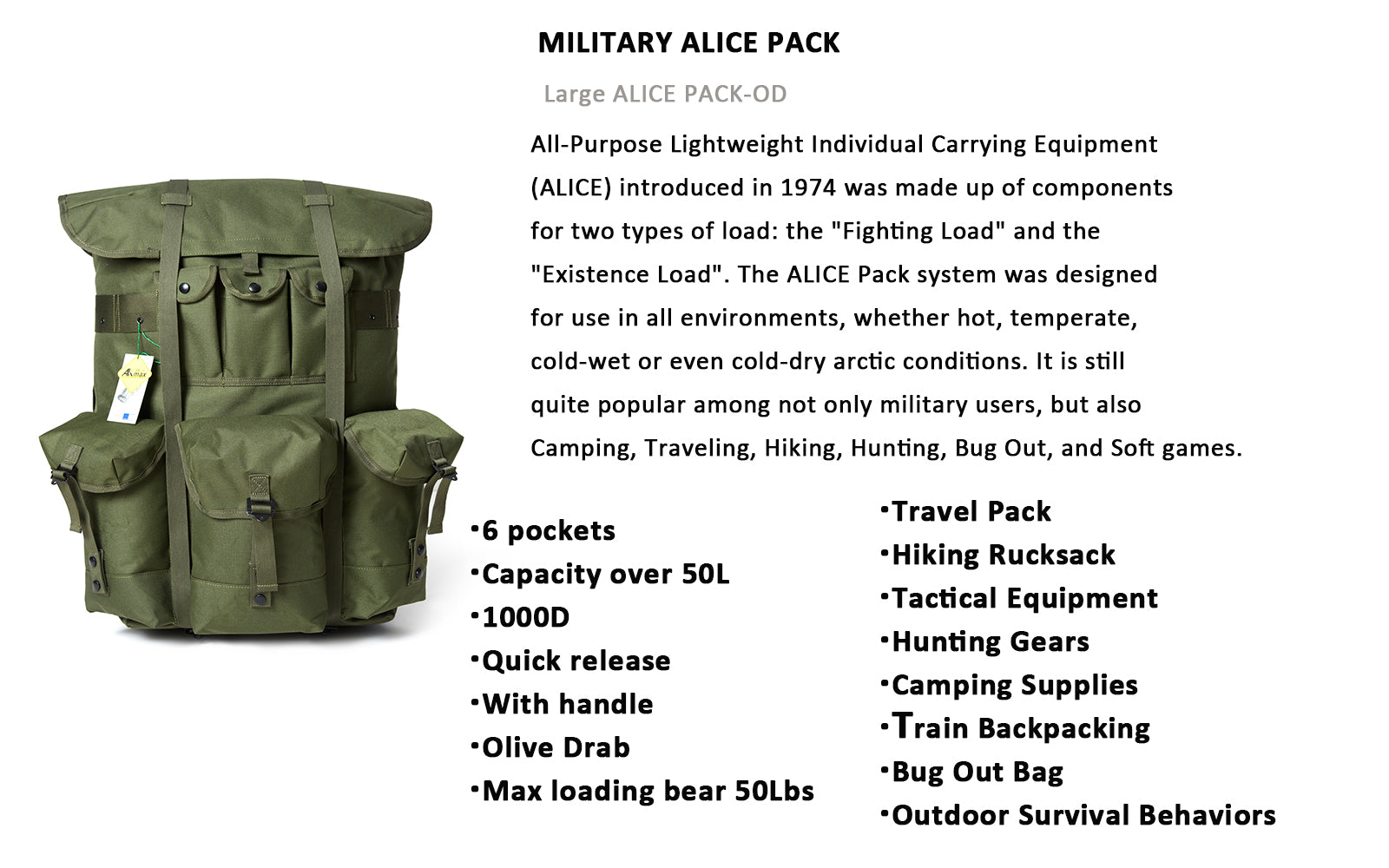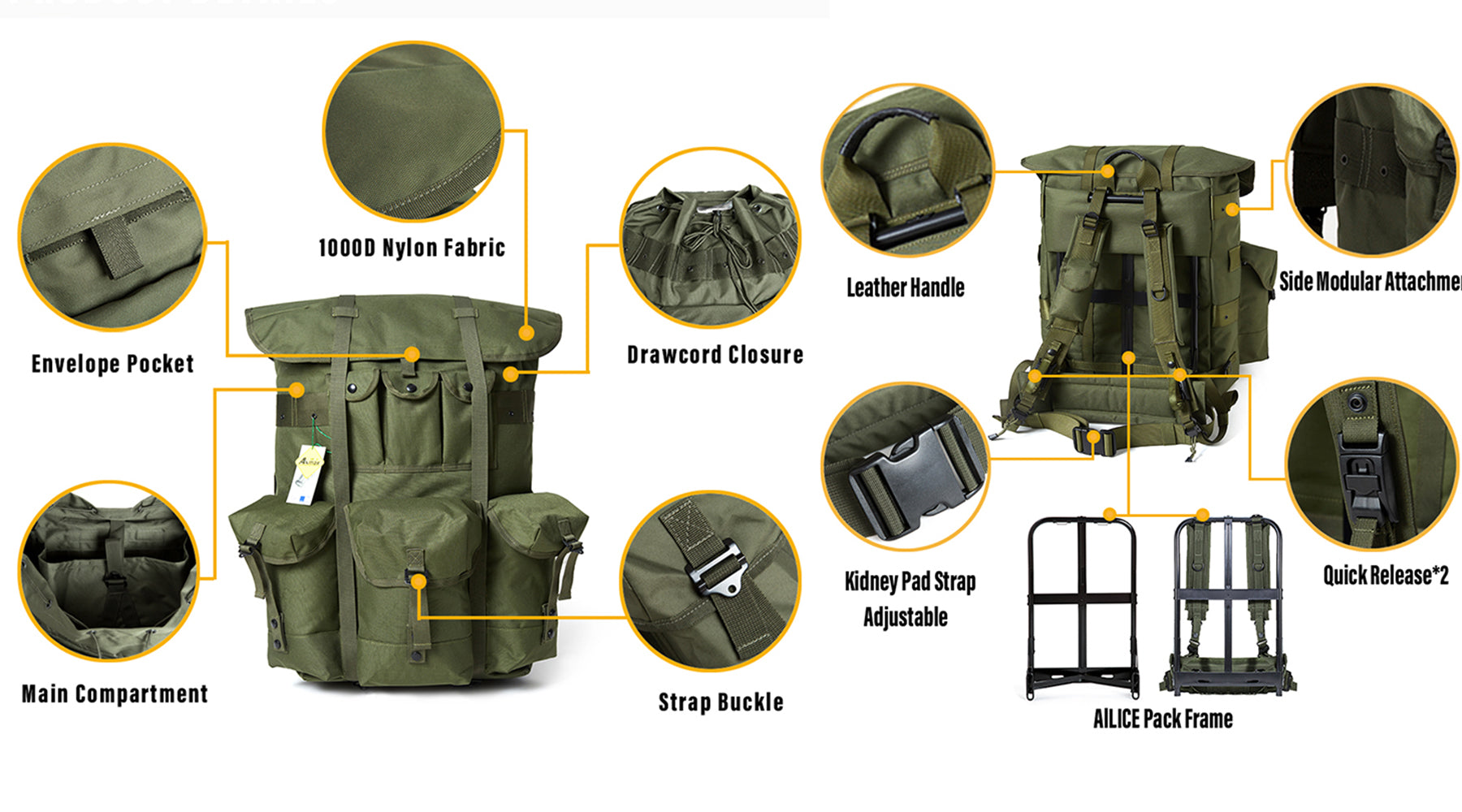 The ALICE Pack Large Size consists of a Pouch with draw cord closure and Five outside pockets. Three Utility Pocket with strap and buckle adjustable closures and with snap fasteners for quick access, are provided for miscellaneous items. Three Pockets are provided at the top of the Rucksack for carrying Radio or some other necessary Day Supply.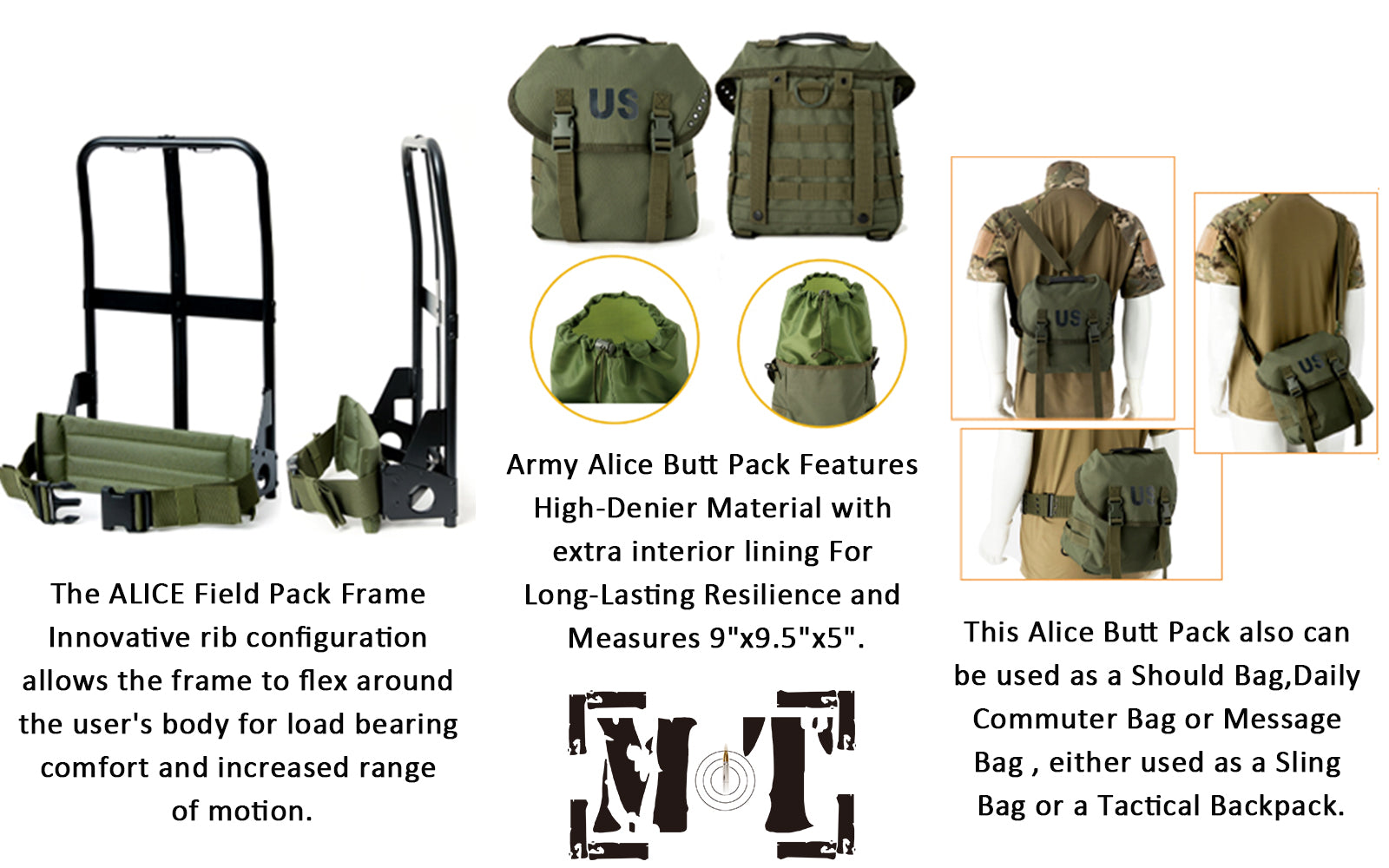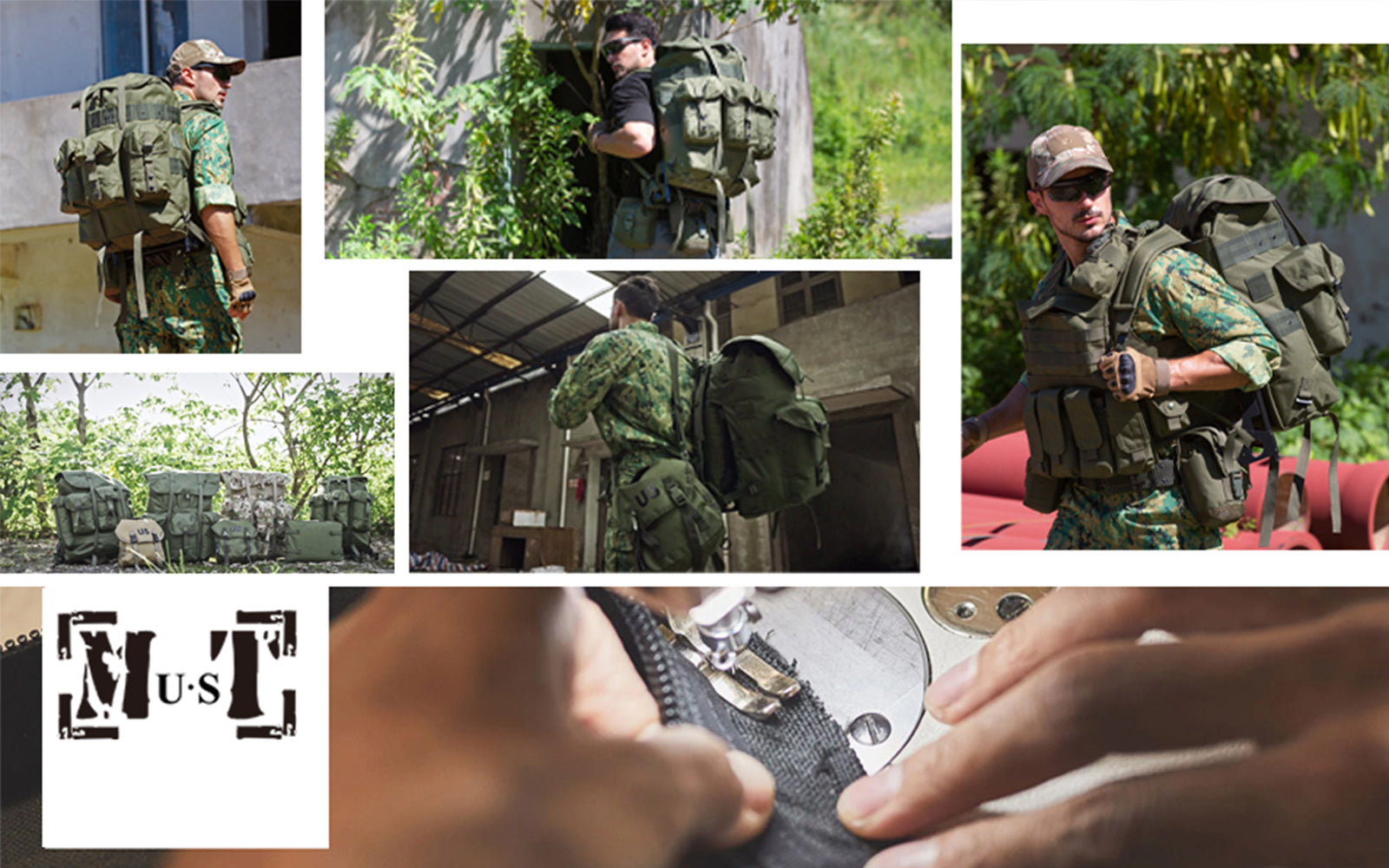 AKMAX/MT designs and manufactures packs for the job that needs to get done, supporting customers who rely on our packs to get home at the end of the day. We will happily offer replacement for issues with materials or craftsmanship by a manufacturer replace for a 6 months period from the date of purchase no charge.
PROCEDURE:
1. Please submit your claim with photos (something broken or missing) and order number via e-mail(akmaxoutdoor@gmail.com).
2. Once AKMAX receives your message, we evaluate for issues within 1-3 working days. Any issues are fixed at no cost to you and shipping is covered by AKMAX.
3. After evaluate, we will contact you for your address, phone number, and re-send for you.
4. Once confirming the receipt information, the new tracking number will be notified via e-mail within 2 working days.